Welsh Gold is extremely rare, pure and precious and was worn by legendary Welsh princes. Our Gold Collection reflects those qualities.
Madeira
This whisky is the original Penderyn 'house style', aged in ex-bourbon barrels and finished in ex-Madeira wine casks to bring out its full gold character. It is bottled at 46% abv.
Tasting Notes
Nose: A classic freshness with aromas of cream toffee, rich fruit and raisins.
Palate: Crisp and finely rounded, with the sweetness to balance an appetising dryness.
Finish: Notes of tropical fruit, raisins and vanilla persist.
Balance: Oaky vanilla tones/dry sweetness
2017 Spirits Business World Whisky Masters – Gold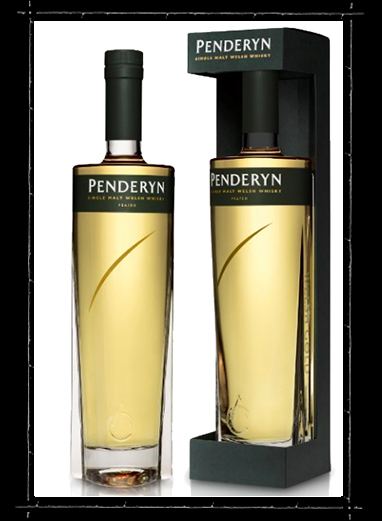 Peated
This whisky has a delicate spirit with a medium peaty character and a light golden tone. It is bottled at 46% abv.
Tasting Notes
Nose: It introduces itself with sweet, aromatic smoke. Under this, there are signature notes of vanilla, green apple and refreshing citrus
Palate: An array of gentle flavours tempts even the most sophisticated palate
Finish: Smoke and vanilla linger on the attractive medium-length finish. Balance: Light smoke/citrus fruitiness
2018 Spirits Business Asian Masters – Gold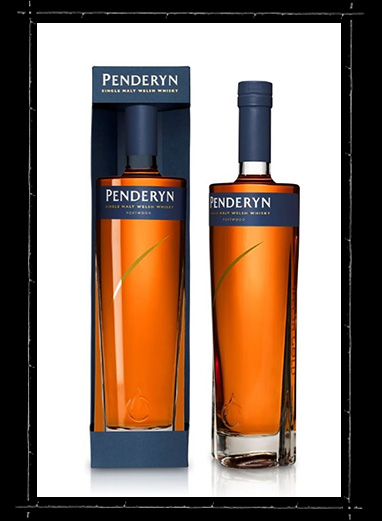 Portwood
This Portwood-finish whisky is a firm favourite among our customers in France and a real attention grabber. It is bottled at 46% abv.
Tasting Notes
Nose: Aromas of rich dried fruits with dark chocolate and cranberries; a hint of toasty oak mingles with a baked nutty dryness
Palate: A creamy richness with some honey and spiced notes emerging
Finish: Smooth with a soft oak and honey sweetness lingering gently on the tongue
Balance: Rich wood/chocolate & dry fruits
2016 World Whisky Masters 'Europe Single Malt Premium' – Gold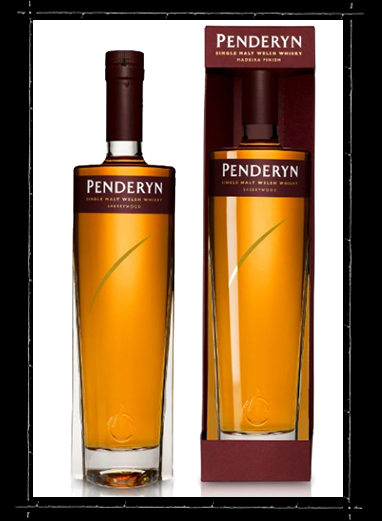 Sherrywood
The 
Penderyn
 Sherrywood in this bottle has been aged in ex-bourbon barrels and ex-Oloroso sherry casks to bring out its rich fruity flavour.
Tasting Notes
Nose: aromas of dark fruit and rich toffee mingle with green apples and hazelnuts to create a deeper mystery
Palate: rich sweetness gives way to refreshing dryness
Finish: sweet notes of toffee and sultana persist in the long finish
Balance: sherry and oak/winter spices
2017 Spirits Business World Whisky Masters – Gold
2017 ISW International Spirits Awards – Gold